JAGUAR CONSERVATION
In Yucatan's Puuc Biocultural Reserve
.

Established in 2011, Yucatan State´s Puuc Biocultural Reserve contains a wealth of plants and animals in its 334,000 acres, including the jaguar and other large felines.

The Puuc is also home to important Maya ruins, and to modern Maya communities reliant on a healthy environment to sustain their families and traditions.

But today deforestation and illegal hunting threaten the jaguar, its prey, and the remnants of rare tropical dry forest found in the Puuc. There is still time to save them, but only if we work together now to protect the Puuc.
WHY PROTECT THE JAGUAR?
As the "keystone" or top predator in its range, the jaguar's loss would have grave environmental, economic, and cultural consequences, particularly for the Maya who have celebrated its strength and beauty for thousands of years.
KAXIL KIUIC AND PUUC JAGUAR
CONSERVATION
Located in the heart of the Puuc, the private Kaxil Kiuic Biocultural Reserve and Millsaps College of the U.S. created Puuc Jaguar Conservation to ensure the jaguar´s survival in the Puuc.

Our approach combines rigorous science with the knowledge and experience of local Maya communities to develop practical methods to conserve the natural and cultural heritage of the Puuc - for all of us who love this region and for future generations.
OUR PARTNERS IN CONSERVATION
We have carried out research and education for conservation in the Puuc for over ten years with our partners.

Consejo Nacional Forestal (CONAFOR).
Centro de Investigación Científica de Yucatán (C.I.C.Y.).
USAID, U.S. Forest Service.
United Nations Development Programme – PPD/FMAM.
The Nature Conservancy (TNC).

Your financial support is critical to our conservation efforts, and is tax deuctible in the U.S. and Mexico.
DONATIONS IN MEXICO
Banco: INBURSA, S.A, Mérida Yucatán,
Sucursal Altabrisa.
Cliente: MICAS KIUIC VENTURE, A.C.
Clave: 036910500154397016
Cuenta: 50015439701, Sucursal Altabrisa.
For more information please fill out the form below and we will contact you shortly as possible.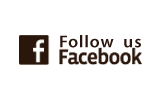 E-mail: puucjaguar@gmail.com
www.kaxilkiuic.org.mx/puucjaguar
www.facebook.com/PuucJaguarConservation